Getting over the learning curve
Rugby team looks to advance skill set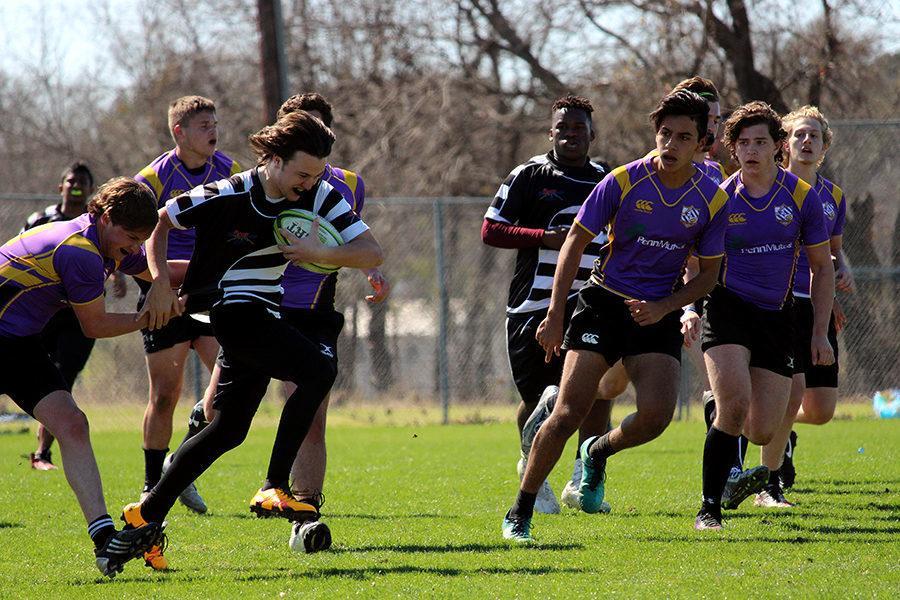 Special education paraprofessional Jason Tucker worked with the district toward the end of last fall to create competitive rugby teams. Tryouts have since been held, and the boys played in their first match where they fell to Timber Creek 75-5. Both the boys and girls play against Boswell on Saturday, March 11 beginning at noon.
"I played rugby for over 20 years and love the sport," Tucker said. "I was approached by a student that found out that I played rugby and was interested in playing. I told him that if he could get about 30 students that were interested that I would be more than happy to coach the team."
Many parents were cautious in letting their students participate on the rugby team because they were afraid of the rough game.
"If [parents] came to a practice and watched how rugby has changed, then they may be more inclined to let their child play," Tucker said.
The most concerning fear a majority of rugby players face is getting injured due to the violence stigma that accompanies the sport.
"I'm committed to Abilene Christian to play football and I just don't want to lose my spot on the team," senior flanker Chandler Williams said.
Tucker prepares the team for matches every Monday and Wednesdays from 5-7 p.m. He focuses on basic skills like tackling, passing and teaching new plays. In order to be effective, the team must know the game inside and out.
"Practice, practice, practice," Tucker said. "I also educate the team on the laws of rugby. The more we practice the better [we] will get."
Players from throughout the district come together to improve their game and work on creating the best team as possible.
"[I'm] just trying to get my mind right trying to get us as conditioned as possible," Williams said. "I haven't experienced an actual game; I'm trying to just do my best in practice."